24.01.2020 Презентация исследования потребностей молодежи при открытии собственного бизнеса SIA 2019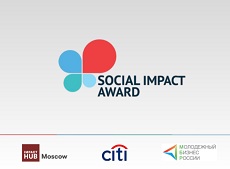 07.10.2019 «Startup-мастерская» на РЭН 2019 5 октября

Генеральный директор Института наставничества Борис Ткаченко 5 октября принял участие в  Открытом лектории «Startup-мастерская» в рамках Молодежного дня Российской энергетической недели 2019.
01.10.2019 Мероприятия по наставничеству в Югре 28-29 сентября

28 сентября  в рамках городского форума «Время новых возможностей» в Нижневартовске прошла конференция  «Бизнес-наставничество: поддержка начинающих предпринимателей и сотрудников предпринимателей».
28.09.2019 Обучающие материалы от Merrill Lynch
Представляем вашему вниманию материал книги «Твое финансовое будущее» (Your Financial Future), подготовленный Merrill Lynch совместно с Network for Teaching Entrepreneurship. Настоящий переведенный и адаптированный специалистами Международного форума лидеров бизнеса (IBLF) материал доступен для бесплатного пользования всем посетителям портала "Азбука финансов".
28.09.2019 Скачайте бесплатно книгу «Финансовая грамота»

Скачайте бесплатно книгу «Финансовая грамота», созданную в рамках совместного проекта Международного форума лидеров бизнеса (IBLF), Российской экономической школы, при поддержке Citi Foundation и Visa. Книга распространяется Международным форумом лидеров бизнеса (IBLF).

Новости 1 - 5 из 810
Начало | Пред. |
1
2
3
4
5
6
7
8
9
10
11
|
След.
|
Конец
| Все
Russian Business Leaders Priorities
The discussion «Russian Business Leaders Priorities: Inner Potential for Global Integration» was held on 14 October 2011 at the premises of the School of management Skolkovo. The discussion was organized by IBLF, School of management Skolkovo, Ernst &Young, and U.S. Russia Center for Entrepreneurship.
During the discussion participants carefully studied the factors impeding development of entrepreneurial activity in Russia, as well as touched on potential growth resources for Russian business and guiding lines for improvement of the business environment in Russia.
Participants stated that the key barrier impeding development of entrepreneurial environment in Russia is the government: incoherent governmental position on the country internal and external strategy development, unbalanced controlling functions and responsibility of official authorities, lack of support and protection programmes for small business, underdeveloped infrastructure and lack of relevant governmental activity, faulty judicial system and excessive tax control, negative perception of entrepreneurs and undisguised corruption cause in increased price for profit in Russia ("briberies bear heavily on business and end user"), Russian entrepreneurs face corporate corruption ("hard to motivate people to work honestly in the atmosphere of total corruption") and are wary of long-term activity and making long-term business development plans in Russia. To mitigate risks, Russian businessmen prefer to imitate foreign technologies, whereby domestic development progress slowly, as well as links between business and science. The situation is worsened by lack of public response in relation to corruption issues. Another barrier on the way of development of entrepreneurial activity in Russia is the level of personal and professional enhancement of business leaders. Entrepreneurial community is just arising in Russia. Domestic entrepreneurs are dissociated and underestimate their potential often. Owners of small and medium-sized companies shall upgrade business education and improve corporate standards and business processes.
Russian entrepreneurs realise not only barriers, but as well the resources for development of Russian companies. During the discussion, the participants stressed that foreign partners' attitude towards Russian companies changed for the better. The level of competition in the Russian market is lower compared to most of foreign markets, therefore Russian companies have solid potential for development. Russia has national innovations and technologies. Moreover domestic companies can take advantage of international experience of business development and apply it selectively. One of the positive factors of business development in Russia is that several successful entrepreneurs are now in the governmental authorities.
During the discussion of what shall be done to change the situation and to support entrepreneurial activity in Russia, the participants stressed the necessity to pool the efforts to reach more effective interaction with government and exchange of experience, to alter government's and public attitude towards entrepreneurs and to establish entrepreneurial environment. The participants declared that they shall change their own position in relation to the country and themselves, expand their strategies, and upgrade their business skills.